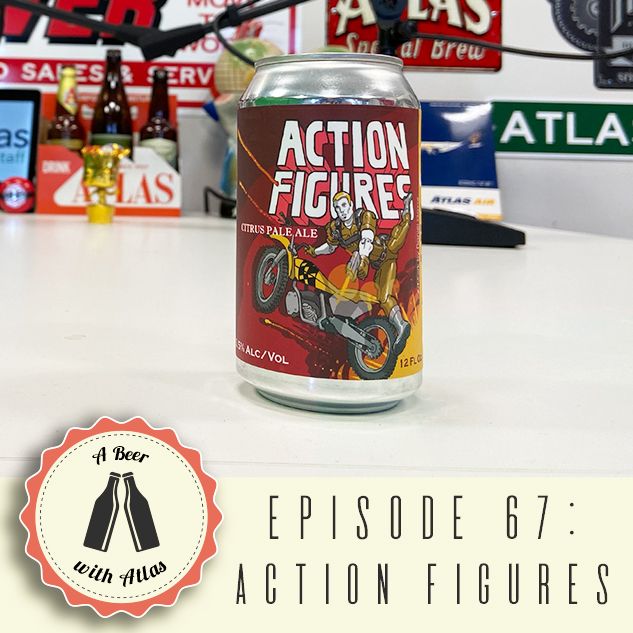 Action Figures Beer from Reckless Ale Works - A Beer With Atlas 67
12-11-2019
The boys try "Action Figures", a beer that gives us an excuse to dive into 80's action figures in a huge way.
This citrus pale ale packs a flavorful wallop that reminds us of a certain someone with kung-fu action grip!
Join us for a thrilling adventure down a nostalgia-tinged lane full of armored transport vehicles, robots in disguise, real American heroes, Teenage Mutant Ninja Turtles, and other strangeness.
Order now! Supplies are limited! Kids, ask for your parents' permission before ordering your own Rich Smith action figure with taco-crunching action and Brian Pedersen replica figure with the special pull-string that makes obscure music references! Act now! Collect them all!